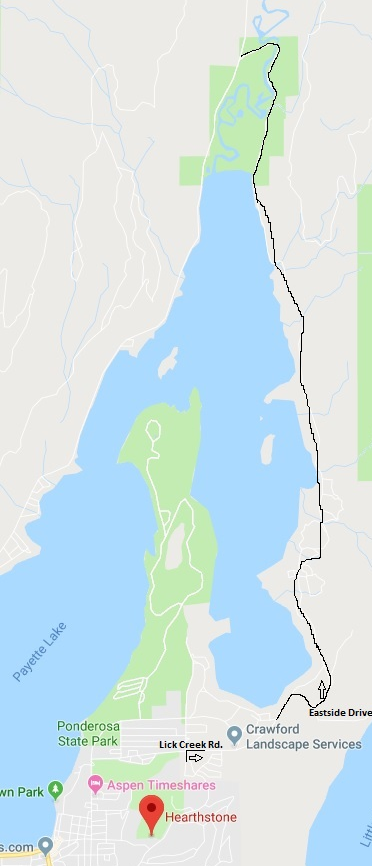 Warren Wagon road, located along Payette Lake in McCall, will experience daily closures beginning at milepost 2.2 from 8am-noon and 1pm-5pm Monday through Friday, starting in mid May and ending in late fall. The 2-year project began in 2018 and will extend the intersection of Eastside Drive and Warren Wagon road while also widening the shoulders on either side of the road to accommodate bicyclists.
Eastside Drive offers an alternative route for visitors headed to North Beach or further north to the Burgdorf and Warren areas. Please stop by the Hearthstone office for the latest updates. We are happy to share travel tips, maps and recommendations so that the closure does not interrupt your summer recreational plans.
Warren Wagon Road Construction
In May and June Highway 55 will also experience slight delays Monday-Friday as the Idaho Transportation Department performs some overdue roadway maintenance. Travelers should allow an additional 30 minutes of travel time as the highway will be reduced to one lane from the Banks/Lowman turnoff to Smith's Ferry.