The 3.6 mile, family-friendly hike winds through an open landscape with rolling hillsides, a forest of young trees, lush meadows and wildflowers which makes it a perfect late summer or early fall hike.  Because it is so open and shade is limited along the trail, we recommend this adventure on a day when skies are clear and temperatures are cooler.  From the trailhead, hikers will travel approx 1.3 miles before crossing Pearl Creek and arriving at a signed junction for Pearl Lake.  Turn left and ascend a short distance to Pearl Lake.  This is the most challenging part of the hike but well worth it once you reach the picturesque lake. Lily pads line the shoreline while Cutthroat trout jump from the water.   The trail skirts the shoreline to the far side of the lake where you'll discover two campsites.  
Trail head Directions:  From downtown McCall, head west on Highway 55.  Turn right onto Warren Wagon Road and proceed north for 13.5 miles.  Look for the sign that reads "Crestline Trailhead 7" on the right hand side.  Turn onto FS 432 and cross the bridge over the North Fork of the Payette River.  Continue on for 7 miles to the road's end and the trailhead.  The road to the trailhead is very rocky and bumpy.  Slow travel is recommended and could take 30 minutes to reach the trailhead.  Be advised that this road intersects other unmarked Forest Service roads.  At the first two intersections, continue straight and veer right at the next three intersections.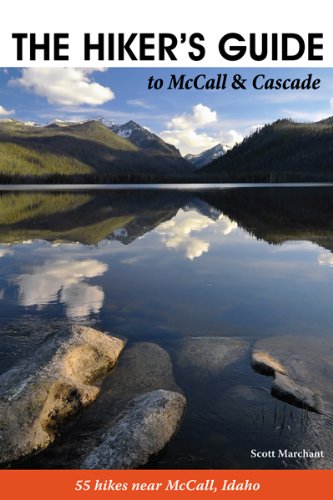 A copy of The Hiker's Guide to McCall and Cascade is provided in each Hearthstone home and inside are 55 recommended hikes in our area.  Many of the Hearthstone staff members are also avid hikers so if you're in need of some more details on a particular hike, route, or a looking for a specific recommendation, please stop by and see us!